Your Guide to the Sights of Gettysburg, PA
When making your reservations at the Brafferton Inn, please feel free to ask our knowledgeable staff to assist you in planning your stay in Gettysburg and/or in obtaining reservations.
Ghost and Walking Tours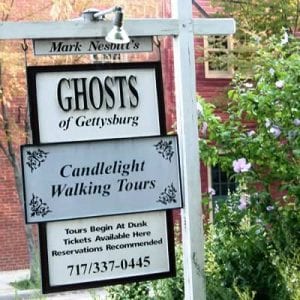 Enjoy a walking tour of the historic downtown area. We have self-guided maps that will take you on a nice long walk about the town, or there are guides that will take groups around and explain the sights to you.
The Adams County Winery is open year round. Take a drive out to take a tour, enjoy a picnic or enjoy the gardens of the place.
Have a little fun and enjoy one of the many ghost tours available in town. There are lots of tour companies giving tours, but there are is only one company we recommend, Mark Nesbits Ghost of Gettysburg. Tours run several times nightly and take in different parts of the town.
The Schriver House museum recalls the story of the Schriver Family. Step back in time with guides as they tell you a civilian story about how the family came to Gettysburg and what happened to them before, during and after the Civil War. Throughout the high season they often provide candlelight tours exclusively for guests of the local bed and breakfasts.
The National Park at Gettysburg has a museum at the Visitor Center that is worth checking out. Give yourself a bit of extra time before taking in the Cyclorama Mural and the visual depiction of what happened here at Gettysburg.
The Rupp House is home of the organization Friends of the National Parks at Gettysburg. Enjoy the hands-on displays that tell of the battle from both a soldier's view and a civilian's view. It's free to the public and very kid friendly.
The Eisenhower Farm is definitely worth checking out. Take a break from Civil War history and find out more about Ike and Mamie and their love for Gettysburg. A guide will take you through the house and grounds to explore a different side of what you already know about this town. The kids might enjoy the Jr. Secret Service Agent program while the adults go check out the bookstore!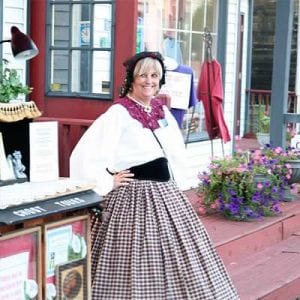 Gettysburg is also centrally located for easy day trips to Hershey, Lancaster, Washington DC, Baltimore, Antietam, and Harper's Ferry. Other local activities may include horseback riding, biking, hiking, skiing, golfing, and farmer's markets.
Enjoy the many shops of every variety in Downtown Gettysburg, just outside the front door of the Brafferton.