Wake Up to a full country gourmet breakfast at the Brafferton Inn!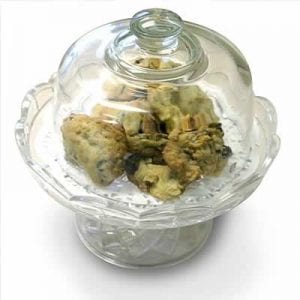 Breakfast is a special time at the Brafferton Inn, and is served in the original 1815 dining room, which is adorned with a period folk mural painted by renowned artist Virginia Mcgloughlan. Begin with a fresh cup of hot coffee, tea or cocoa, and a chilled glass of orange juice. Our first course will be a fresh fruit or berry dish and Joan's yummy homemade pastries. We usually serve a choice of 3 different entrée selections daily that may include a homemade egg casserole or quiche, a variety of over 100 different scrambled egg or omelette recipes, homemade pancakes, or French toast. Our bacon and sausage are from a local butcher, and fruits and vegetables are from area markets. We truly strive to be 100% farm to table, and our eggs are from free range chickens from the local Weikert Farm. Fresh herbs from the garden are used when in season. For those who require special dietary consideration, please be sure to let us know in advance.
Restaurants
From an elegant, romantic setting for a dinner for two to casual family dining, there is a perfect restaurant in or near Gettysburg.
Casual Dining in downtown Gettysburg
The Dobbin House Springhouse Tavern
717-334-2100 www.dobbinhouse.com
The Pub
717-334-7100 www.the-pub.com
The Appalachian Brewing Co
717-334-2200 www.abcbrew.com
Gettysburg Eddie's
717-334-1100 www.gettysburgeddies.com
GarryOwen Irish Pub
717-337-2719 www.garryowenirishpub.net
Food 101
717-334-6080 www.food101gettysburg.com
Hunt's Battlefield Fries
717-334-4787
Mason Dixon Distillery and Restaurant
717-398-3385 www.masondixondistillery.com
Tommy's Pizza
717-334-4721 www.tommyspizza.inc
Blue and Gray Bar and Grill
717-334-1999 www.blueandgraybarandgrill.com
Finer Dining in downtown Gettysburg
The Herr Tavern
717-334-4332 www.herrtavern.com
Sidney's Willoughby Run
717-334-3774 restaurantsidneywilloughbyrun.com
Dobbin House
717-334-2100 www.dobbinhouse.com